Winnipeg's Top Plumbing and Drain Servicing Company 
Free Estimates, Senior Discounts & No Extra Charge for Overtime
WINNIPEG'S TOP PLUMBING AND DRAIN SERVICING COMPANY
Free Estimates, Senior Discounts & No Extra Charge for Overtime
PLUMBING & DRAIN  SERVICEs
Repairing, Replacing & Installing

Hot & Cold Water Lines

Faucets, Toilets, Tubs, Sinks, Fixtures

Unclogging Toilets & Drain Lines

Hydro Fining

Sump Pumps, Sump Pits

Video Camera Inspection & Recording

Plumbing Home Inspection

Electrical Water Heaters

Flood Protection Check-ups
Emergency Contact Call Now 204-414-1877
PLUMBING & DRAIN SERVICES
Repairing, Replacing & Installing

Hot & Cold Water Lines

Faucets, Toilets, Tubs, Sinks, Fixtures

Unclogging Toilets & Drain Lines

Hydro Fining

Sump Pumps, Sump Pits

Video Camera Inspection & Recording

Plumbing Home Inspection

Electrical Water Heaters

Flood Protection Check-ups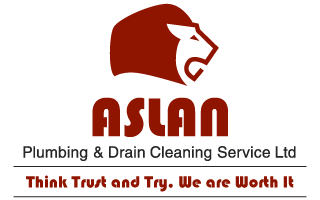 You Can Rely on ASLAN Plumbing & Drain Cleaning Service Ltd,
winnipeg
We Are The Best Plumbers in Winnipeg
ASLAN Plumbing & Drain Cleaning Service Ltd is your premier source for all your plumbing and drain needs. We serve both residential and commercial clients in the Winnipeg Capital Region.
Our fleet of highly trained and experienced plumbers are always punctual and clean. Whether the job is a minor installation or an emergency repair, we always leave the work site tidy after finishing our job. Take advantage of our flood protection check-ups to keep your home or business safe from water entering and causing damage. We have the latest equipment designed for dealing with clogged pipes including main sewers.
Aslan Plumbers are all licensed and equipped with the state of the art plumbing tools and technology. We guarantee to fix your leaky faucet or emergency pipe repair correctly the first time. We're able to repair any kind of issue on the spot because we keep 90% of required replacement parts in stock. Also, most replacement parts fall under warranty so you'll only pay for the labour, not the new part.
We are not just another ordinary plumbing company in Winnipeg, we pride ourselves on our fast and friendly service along with high quality repairs and attention to detail. Our technicians will make sure that every solution is efficient and fits your needs. We're proud to provide quick and professional plumbing services the entirety of Winnipeg and it's surrounding areas.


24 Hour Emergency Plumbing service in Winnipeg
Great Reasons to choose us
Great Reasons to choose us
NO EXTRA CHARGE FOR OVERTIME
HIGH STANDARD WORKMANSHIP
MOST REPLACEMENT PARTS UNDER WARRANTY
QUICK & PROFESSIONAL SERVICE
24 Hour emergency service at no extra cost
Ever wonder how the inside of your drain pipes looks like? Or what could possibly clog it? Here you can see our drain cams at work.
Main Sewer Video Inspection
Main Stock Video Inspection
Drain Line Video Inspection