Winnipeg's Top Plumbing and Drain Servicing Company 
Free Estimates, Senior Discounts & No Extra Charge for Overtime
WINNIPEG'S TOP PLUMBING AND DRAIN SERVICING COMPANY
Free Estimates, Senior Discounts & No Extra Charge for Overtime
PLUMBING & DRAIN  SERVICEs
Repairing, Replacing & Installing

Hot & Cold Water Lines

Faucets, Toilets, Tubs, Sinks, Fixtures

Unclogging Toilets & Drain Lines

Hydro Fining

Sump Pumps, Sump Pits

Video Camera Inspection & Recording

Plumbing Home Inspection

Electrical Water Heaters

Flood Protection Check-ups
PLUMBING & DRAIN SERVICEs
Repairing, Replacing & Installing

Hot & Cold Water Lines

Faucets, Toilets, Tubs, Sinks, Fixtures

Unclogging Toilets & Drain Lines

Hydro Fining

Sump Pumps, Sump Pits

Video Camera Inspection & Recording

Plumbing Home Inspection

Electrical Water Heaters

Flood Protection Check-ups
Plumbing Service
drainage service
Emergency service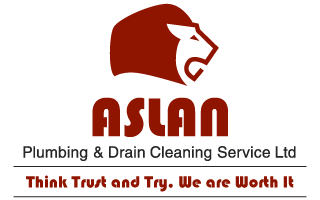 You Can Rely on ASLAN Plumbing & Drain Cleaning Service Ltd,
winnipeg
We Are The Best Plumbers in Winnipeg
ASLAN Plumbing & Drain Cleaning Service Ltd is your complete source for all your residential and commercial plumbing and drain needs in Winnipeg area.
Our Professional team of Plumbers will assess the situation with your plumbing works whether a new install or emergency repair service, drain and water systems replacements and installations. Do you have a drain line blockage? We have state of the art equipment to deal with clogged pipes including main sewers, electrical water heaters repairs, and replacements. Have you had water coming into your home? We have flood protection check-ups, sump pump repairs with installation, and hydrofining (cleaning drain pipes and wiping tiles with Water Jetter Pressure Machine).
Whether it is that annoying dripping faucet or even an emergency pipe repair job, Aslan Plumbers are all licensed and are always up to date with the latest standards and practices. That's why no job's too big and no job's too small, and we guarantee to fix it right the first time. We're able to repair any kind of issue on the spot because we keep 90% of required replacement parts in stock. Also, most replacement parts fall under warranty so you'll only pay for the labour, not the new part.
Aslan Plumbing we are not just another plumbing company in Winnipeg. We were founded under the idea that quality, fast and friendly personal service and attention to details are important to any size job. At Aslan Plumbing, we are proud to make sure that each of our customers is provided with a solution that fits their family's needs. We provide quick, professional service and regular maintenance for the entire Winnipeg and surrounding area.


24 Hour Emergency Plumbing service in Winnipeg
Great Reasons to choose us
Great Reasons to choose us
NO EXTRA CHARGE FOR OVERTIME
HIGH STANDARD WORKMANSHIP
MOST REPLACEMENT PARTS UNDER WARRANTY
QUICK & PROFESSIONAL SERVICE
24 Hour emergency service at no extra cost
Main Sewer Video Inspection
Main Stock Video Inspection
Drain Line Video Inspection
Main Sewer Video Inspection
Main Stock Video Inspection
Drain Line Video Inspection