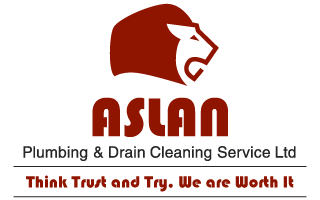 You Can Rely on ASLAN Plumbing & Drain Cleaning Service Ltd,
winnipeg
Aslan Plumbing offers a number of drain cleaning services, including the following:
Floor drains
Sewer drains
Clogged kitchen drains
Clogged bathroom drains
Our plumbing professionals can perform routine drain maintenance as well as emergency drain cleaning services and sewer cleaning, so we will get to the bottom of your problem and ensure it gets resolved. We can address a variety of problems, including clogged outdoor drains and clogged sewer lines, so do not hesitate to contact us at any time for any plumbing issues or emergencies. We will use the proper tools and equipment to cut through debris to restore proper water flow and can help with any type of clogged drain in both residential and commercial settings.
Our plumbers are highly trained and will know how to fix drain related issues, so you can have peace of mind knowing you are in good hands. We will address the issue at hand and will provide you with the right services because we know how to deal with any kind of clogged drain, so whether you need commercial services or residential help, we do it all and will gladly help.
We are one of the top plumbing companies in the Winnipeg area, and our plumbers are professional, reputable and experienced, so you can count on us for all of your plumbing and drain cleaning needs. Whatever issues you are having with your sewers and drains, we will get to the bottom of it and fix it, so do not hesitate and contact us today!